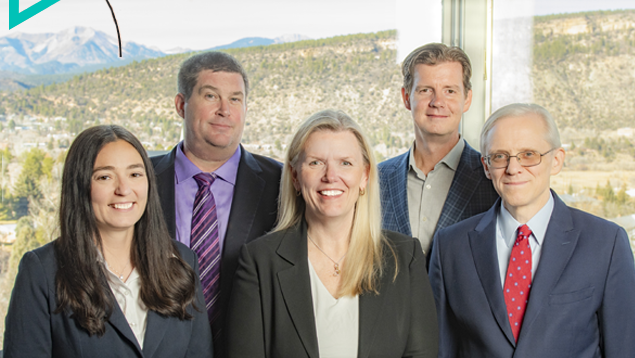 Last January, the law firm Redgrave LLP, which specializes in e-discovery and information law, formed the company Redgrave Strategic Data Solutions LLC to provide "innovative services and solutions centered at the intersection of the law, technology, and science."
The company launched with a leadership team of veteran e-discovery and data science professionals, helmed by CEO Mollie Nichols, a former Redgrave partner and e-discovery expert who was most recently head of advanced client data solutions at Hogan Lovells.
Other founding members of the leadership team included Scott Culbertson, who previously served in senior management roles at several data analytics and discovery solutions companies; Dave Lewis, who was previously executive VP for AI research, development, and ethics at Reveal-Brainspace; Mark Noel, previously director of advanced client data solutions at Hogan Lovells, leader of Stroz Friedberg's advanced technology consulting practice, and managing director at Catalyst, where he helped develop machine learning tools and workflows; and Lindsey Worth, a former litigation who was most recently senior manager, Americas, for advanced client data solutions at Hogan Lovells.
Now, eight months after its launch, Redgrave Data is reporting that it has seen enormous growth, bringing on multiple anchor clients that include some of the world's largest tech companies — although it is not naming names — and says it plans to establish a "significant presence" in Germany by the end of the year to serve clients there and globally.
Since Redgrave Data launched last January, the company has outpaced all its projections for revenue and numbers of clients, Nichols told me in an interview Friday.
"Our growth is attributed to a sizable amount of work with tech giants," she said. "Redgrave Data's bespoke solutions development for clients is on track to outpace our original projections when we launched, and we are absolutely thrilled."
The corporations that become Redgrave customers often face near-impossible e-discovery deadlines involving millions of documents, Nichols said.
The company services customers using both commercial products and bespoke tools it develops itself. In addition to e-discovery, it provides structured data analysis, reporting and visualization; technology consulting and product management for document reviews; automated privilege review; custom application and solution development; and other services related to addressing sophisticated data challenges.
Although the company was founded as a business partnership with the Redgrave law firm, Nichols said that most of the company's customers come to it directly.
The company's "special sauce," Nichols believes, is its team of lawyer-technologists who are able to look at a problem and come up with a solution — often building the solutions themselves if no commercial product fits the bill.
As an example, Nichols told me about a mass tort litigation client who was facing multiple claims being filed by a handful of plaintiffs' firms, with 75-80 complaints being filed a week and each some 200 pages long. Reviewing all those complaints was consuming extensive attorney time.
Hoping to speed the review, Redgrave tried several commercial tools, but they were not a fit. Instead, Mark Noel built a utility using an unsupervised learning tool that could compare one document against the thousands of others and zero in on the unique parts that needed a unique response.
The tool took just three weeks to build but saved the client half its review costs, worth millions to the client in savings.
As another example, Nichols described a large technology company that had a short deadline to review millions of documents. The problem was that its data was at two separate service providers using different review tools.
This time, Redgrave was able to build a predictive model that would work with both review tools, enabling both service providers to work to get the review done in just a couple of weeks, Nichols said.
While Redgrave is able to offer these kinds of bespoke solutions to data problems, Nichols said that basic e-discovery is still a big part of the company's work, including the basics of data processing and hosting.
They also commonly use commercial review products, such as RelativityOne and Reveal Brainspace.
Because Redgrave's customers are all over the world, the company uses AWS for its specialized tools. It containerizes the tools so that it can deploy them via AWS anywhere in the world, to conform with data protection requirements.
Even with its growth already this year, Redgrave Data continues to be in a "large growth mode," Nichols said, scaling its staff and its global customer base.